A big part of what makes a forum, a forum, is that people create topics (called threads) and other people reply to them. However each forum has its own way of letting you create new topics or reply to them. So if you need a little help to make these new topics and respond to others here are a few snapshots that will show you where the buttons are.
First off, remember that you have to be logged in to create and reply to threads.
Next, if you are looking to create a new topic find the category that seems most suitable to you: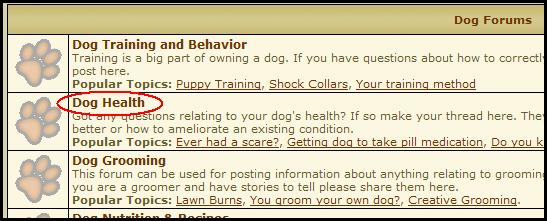 Once you think that your topic would be good there, click on that category and look for the "New Thread" button on the top left hand corner: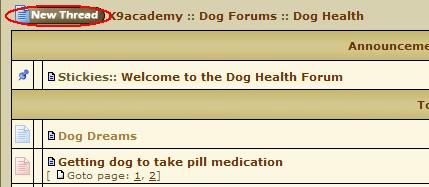 After you click that you simply type out the body of your thread and the title of it.
Now if your problem is that you don't know how to reply to categories made here is where you click to do so. Once you go into a category you'll find a whole bunch of threads (or topics) click on one, and after you've read the responses click on the "Reply" button on the top left hand corner. This will be next to the "New Thread" button but if you aren't looking to make a new topic then just ignore it:

Another quick way to reply to topics is using the "Quick reply" box located on the bottom of every thread, you simply type out your message and click "Send". The only draw back of this is that it doesn't give you as many editting options as you'd have in the advance mode of posting (previous way). Heres what the Quick reply box looks like: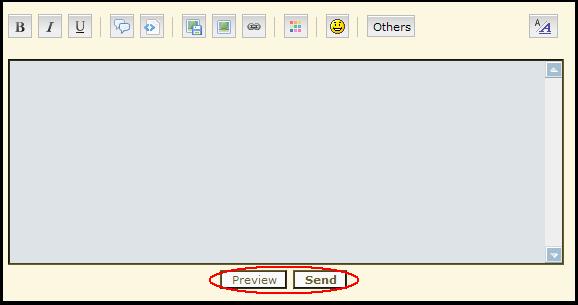 Hope this tutorial has been helpful for those of you that were having a bit of trouble finding your way around K9Academy. If you have any questions be sure to post here or PM me or any mod.
Enjoy,
Steven
_________________
For more information on your furry companion visit K9Domain!
http://k9domain.web.officelive.com/default.aspx