As most of you know, I lost Chip to old age in 2007. In his memory, I created the "Chip's Memorial Garden" project. As you enter the yard he loved to run and play in, you now see the Garden built in his memory.
Im got a late start (about a month late) on it this year because I decided to remodel it (again).
Instead of just two levels, it now has three. The third level (top) is devided into two sections. One has the "Gardian Angel" in it, and the other has the "Puppy Chip" statue ...
The middle level (covered with river rock) is were Chip's statue and the fire hydrant are located.
The lower level has been moved out about 14 inchs and is the main "Flower Garden" area and is still the location of his memoral plaque and the memorial stone.
I finished the reconstruction last week and just finished planting it today, and I cant wait to see what it looks like when the flowers and plants get "grown up" ...
If you are interested, I will be posting close-up pix on Chip's website (see link in my sig) in the next few days, and I will take more photos when everything is grown in. (Probably July 4th weekend).
To show the differance, here is last year's pic ... and below it, is a picture of this year's garden as of about 4pm today.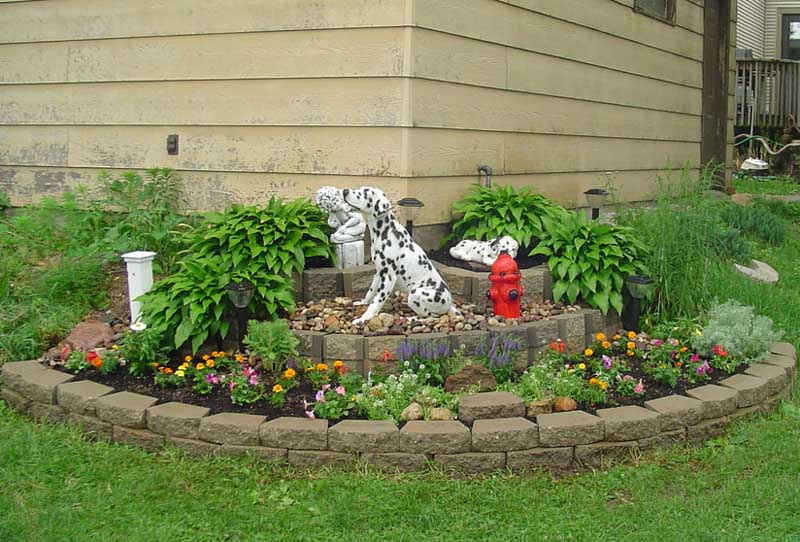 _________________
-
Michael
-
Full of Life ... and Herself
-
Visit Patchs' Website
My Best Friend & Faithful Companion
-
Visit Neka's Memorial Website
My Little Buddy for 15+ Years
-
Visit Chip's Memorial Website