Over the past month I've been working on Chip's Memorial Garden. This year it has taken a bunch of extra hours to do as I have landscaped the area to the left of Chip's Garden so that I could add Neka's Memorial Garden into it.
I planted it over the weekend and I cant wait to see it grow. I'm also waiting on a GSD statue and a few other things that will be going on the middle level.
Here's a shot of Neka's Garden and a shot of the overall area.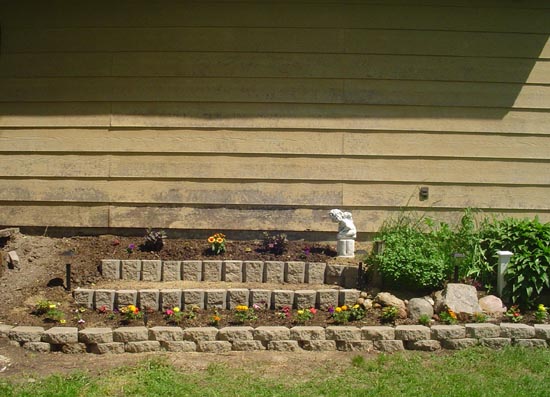 _________________
-
Michael
-
Full of Life ... and Herself
-
Visit Patchs' Website
My Best Friend & Faithful Companion
-
Visit Neka's Memorial Website
My Little Buddy for 15+ Years
-
Visit Chip's Memorial Website