Ok ok, so while I was googling spider pictures for the Picture war thread I came across the scariest and biggest spider i've ever seen in my life! Its called a Camel Spider (or wind scorpion) and its freaken huge!!!
Here's a pic: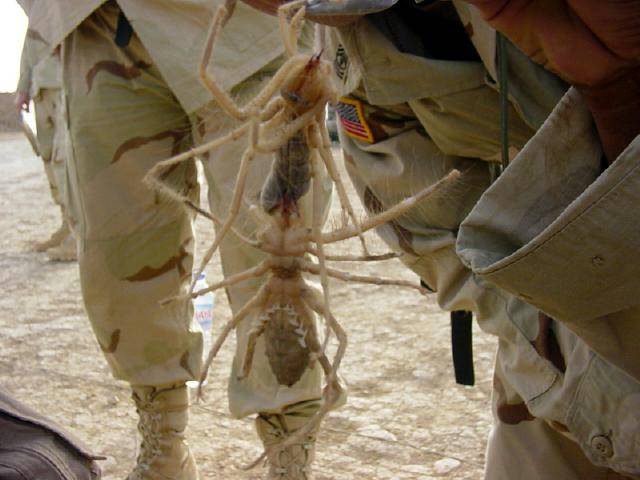 All I know is that if I ever saw something like that I would be running until I fainted with fatigue!
Do you think its photoshopped?
_________________
For more information on your furry companion visit K9Domain!
http://k9domain.web.officelive.com/default.aspx